There are two ways the ego may come out of hiding: a sense that your identity depends on your attractive or confident qualities, or a sense of superiority that you?re becoming more ?alpha? and attractive than your peers.
Both of these feelings need to be subverted. A sense of superiority as you develop yourself is egotistical behavior that brings the construct-ego back from hiding faster than a snap of fingers. Secondly, a sense of inferiority is equally harmful.
As with men, you need to develop a very simple philosophy: you?re already perfect (your core personality, unvarnished), and every action you do is simply making you that much better.
It?s very dangerous to believe that any part of your core self is flawed, or can only be improved by achieving certain factors.
Is the character Daenerys Targaryen, played by Emilia Clarke on HBO?s Game of Thrones, the quintessential alpha female of the 2010s?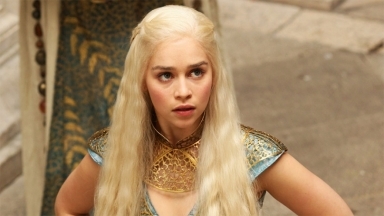 Obtaining Alpha Male Attractive Qualities
Famously, the ?alpha male? is trumped as the archetype that men must pursue. There are, however, plenty of myths surrounding what it means to be an alpha male.
Firstly, I do truly believe in these terms. Somewhere over the course of history, we mammals divided ourselves among the more dominant leaders, and the more subservient followers.
It does not truly mean one is more inferior; the world needs both aspects to function, but when an individual (man or monkey) begins to feel unsatisfied by a lack of options, or a lack of control and freedom, he will begin a path toward greater responsibility, and greater rewards.
And, as this is a part of psychology as well as biology, it becomes a behavior that women may also pursue (as I discussed in the previous section).
With these points having been made, it then becomes clear that an alpha male is a man who is rising in status and responsibility; and it has very little to do with overt, machismo behavior?which is the big myth about alpha males.
This is not to say masculinity is not a factor; it truly is, but the overarching point is innate confidence is still more important than merely assuming overt masculine traits, whether showing off muscles or acting in a boisterous, loud fashion.
Remember, rowdy, aggressive, and excessively dominant behavior is really just a beta habit. To use a silly pop culture example, the alpha is more like the Dos Equis Most Interesting Man in the World.
Previously, I mentioned how confidence is part of the trifecta of qualities that men find attractive in women, but among men confidence is several times MORE important, as it?s the number one factor women desire and other men respect.
The way confidence manifests is that the alpha male is the man who understands himself, and is emotionally / mentally mature to handle the responsibility of leading others. He has shed his construct-ego, and has become the personality others seek to emulate and follow.
And, most importantly, because he does not operate from an ego basis, he is very sure of himself. Tests, insults, fights or anything else that would knock a beta off his horse is shrugged and laughed at by the alpha male, who is as much a fighter as a leader.
In regard to sexual attractiveness, the alpha male?by virtue of being an alpha?is highly attractive to women. Almost any trait that a man develops in life that a woman finds attractive is a result of that trait aligning his personality to a more alpha position.
Now that we understand how alpha behavior and attraction works in men, let?s now look at the male trifecta?the three specific traits that seem to be the ?most alpha? attractive qualities a man can possess: confidence, humor / lightheartedness, and edge.
–       Confidence: The theme of this blog. Again, as I?ve repeated (and am purposefully trying to drill into your head), confidence is a direct result of limiting the ego mind?s constructed personality. Coming from a position of core personality naturally results in a confident demeanor
As a man, there are ways to enhance your confidence, though. After you?re already experiencing breakthroughs in attuning to your core personality, you can begin working on the outer stuff to enhance your presence: posture, eye-contact, and a crisper, louder voice.
Just as men get weak in the knees when they see a beautifully fit woman walk in, a woman becomes weak in her knees when a man approaches her with resounding confidence, direct eye-contact, and a litany of attractive non-verbal communication.
–       Humor: Again and again studies show humor is linked to attractive qualities that are specifically in men. There are many reasons for this, and a few ways to enhance this core alpha skillset.
The reason humor, in particular banter, projects confidence is because it shows a man is unaffected by the world around him, to the point he can just laugh things off.
Humor also demonstrates countless other positive qualities that women find attractive; including the ability to be relaxed about situations; versus the behavior of guys who take subjects like meeting women of achieving career success as deathly serious.
This relaxed attitude could be an evolutionary trigger that a man is more likely to really succeed.
And, finally, it?s about simple positive energy. Just as men are attracted to positive, caring women, women also find ?kindness? an attractive quality among men (not weakness, mind you, but kindness and positive energy).
Humor is MUCH easier when your personality is unstifled. This is again why killing the construct-ego is so important. You will find that your imagination and perception about events around you is enhanced when you are less ?in your head? (and in a better mood).
Taking an improv class can help you with your skill of humor, but you can also just practice seeing events and circumstances from different angles. Furthermore, bantering is a very attractive quality, which is the tendency to tease, joke and revert a conversation to childlike behavior.
For reasons that I don?t quite understand, childlike teasing is very powerful. One of the most important ways to immediately enhance your alpha attractive qualities is to begin teasing, joking, and poking fun.
–       Having an Edge: In the studies cited earlier, women are far more responsive to ?brooding? males. Example:
This phenomenon is no joke. It?s a secret among advertisers and photographers, but it?s something everyone should know. As an experiment, I have a Tinderr profile in the Los Angeles area. I put up a photo of myself where I thought I looked pretty darn good smiling.
It was the worst performing photo I?ve ever had in any online dating site. Zero likes over two months. It wasn?t until I switched it out for something where I looked more serious and ?bad boyish? that my phone started to buzz with matches.
This cuts to the core of female evolutionary psychology. A smiling man seems to evoke feelings that the man is supplicating his behavior and seeking approval from the alpha male of the pack (wherever he might be).
Further, having an edge is such an important factor that it?s why, famously, women seem to go for the bad boys even when it?s not good for them. These are instances when a woman, who does not understand her own attraction switches chooses her tingly feelings over logical decision-making. The same phenomenon occurs among men who date women who are ?hot? but are otherwise destructive and extremely bad for them.
Fortunately, it?s possible for high quality guys to forego some of their ingrained beliefs about being polite and smiley, and therefore become more naturally attractive to women (perhaps widening women?s dating pools, as well).
Since this is largely a visual response, you can develop your edge by simply studying the types of guys women consider ?hot?; and observing their dress, style, and demeanor (note: it does not mean becoming such guys, such an idea would simply fuel your construct-ego?you?re not trying to model their personalities).
Or to summarize this point: if you?re a balding guy who sits in an office all day, consider ?thugging out? a little bit by growing a goatee and maybe piercing something.
Always err to the side of being a bit ?tougher? than being more of a ?nice guy?. Just remember, this is mostly smoke and mirrors, but it?s an effective illusion.